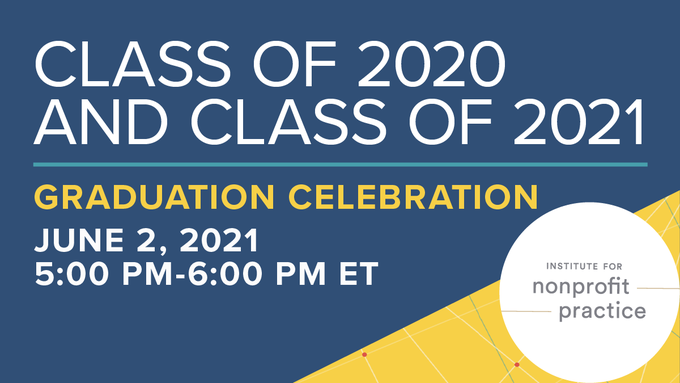 Join INP for this year's virtual graduation celebration to recognize over 430 social impact leaders representing more than 350 organizations who have recently completed the Institute for Nonprofit Practice's year-long leadership development programs.
This year's event will allow us to celebrate all graduates together, including those from our sites in Boston, Cape Cod and the Islands, and the Merrimack Valley/Essex County, Massachusetts; Providence, Rhode Island; and New York City, New York. It will feature a surprise performance, student speakers, and the presentation of the 2020 and 2021 annual Barry Dym Champion for Change Awards.
As part of the ceremony, NAMA's Coordinating Director Niaz Dorry will be accepting the 2020 Barry Dym Champion for Change Award along with Dr. john a. powell, recipient of the 2021 award.