Exciting news!
The tour website, americathebountiful.org is up and running. Check out the new site to read our blog and learn more about the national tour!
Now that the Northwest Atlantic Marine Alliance and the National Family Farm Coalition have embraced a new shared leadership model, we're hitting the road to visit our communities. That's right! There's no better way to celebrate the bridging of our farming and fishing communities than with an epic two-month long road trip that will bring us straight to the piers and plows of those who lead our work.
The tour's purpose is to learn what is happening on the ground and on the water in the communities within NFFC and NAMA's membership and networks. We want to highlight the shared experiences of fishermen and farmers – from racial inequities, to economic disempowerment and food injustices that are woven into our current food system. We also look forward to celebrating stories of hope, opportunity, and change.
Our list of visits is long. Informed by NFFC members and NAMA's Fish Locally Collaborative, it takes us from sea to shining sea and a first hand introduction to those amber waves of grain.
We will focus primarily on rural fishing and farming communities, visiting members and friends at their homes and meeting their neighbors. Along the way, we will visit the lynching memorial in Montgomery, AL, and participate in the Indigenous Environmental Network's Protecting Mother Earth Gathering in Nisqually, WA.
We invite you – farmers, fishermen, journalist, activists, eaters – to join us. For more information, contact us.
America the Bountiful, here we come!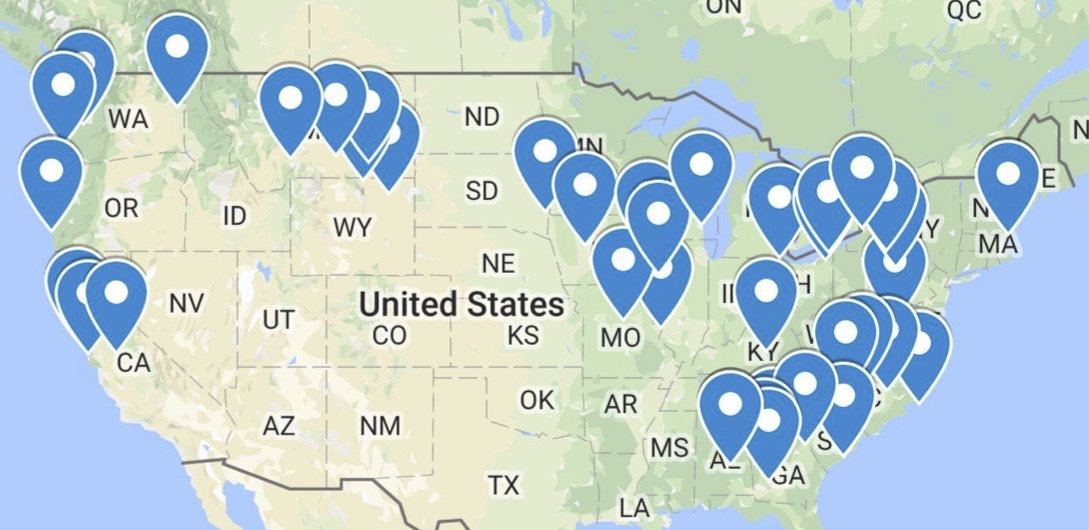 Visit this site for up to date information about our itinerary:
Itinerary*
May 29: Departing Gloucester, MA
May 30-31: Washington, DC
June 31-2: Hatteras, NC
June 2-3: Conetoe, NC
June 4-5: Asheboro, NC
June 5-6: Charleston, SC
June 7-9: Hephzibah, Fort Valley State Univ., Plains, Albany, GA
June 9-11: Montgomery, AL
June 12-13: Berea, KY
June 13: St. Louis, MO
June 14-16: Columbia, MO
June 17-18: Sioux Falls, SD
June 19: Gillette, WY
June 19-20: Sheridan, WY
June 20: Northern Cheyenne Reservation
June 20-21: Billings, MT
June 21-23: Bozeman, MT
June 25-July 1: Nisqually, WA
July 1-2: Astoria, OR
July 3-5: Port Orford, OR
July 6-8: Half Moon Bay, CA
July 11-12: Cressey, CA
July 14: Grand Junction, CO
July 15-18: Churdan, Des Moines, Springville, IA
July 18-19: Galesburg, IL
July 19-21: Madison, WI
July 21-24: Toledo, Windsor, Ashtabula, OH
July 24-26: Williamsport & Westfield, PA
July 26-27: Truxton, NY
July 27-28: Narragansett, RI
July 29: Gloucester, MA: HOME!
* Dates subject to slight changes. Check back for most up-to-date information.