Movement-building plays a crucial role in NAMA's work. We firmly recognize we can't win this fight alone. By working with the organizations and people inside our networks, our movement connects 500,000+ fishing families, food justice champions, scientists, economists – and many more who share our values and goals. As part of this broad movement, the tentacles of our work reach a lot further and we can better protect the most vulnerable amongst us while empowering everyone. Through our ongoing collaboration with the Fish Locally Collaborative, the Local Catch Network, and Slow Fish, we are creating a sea of change.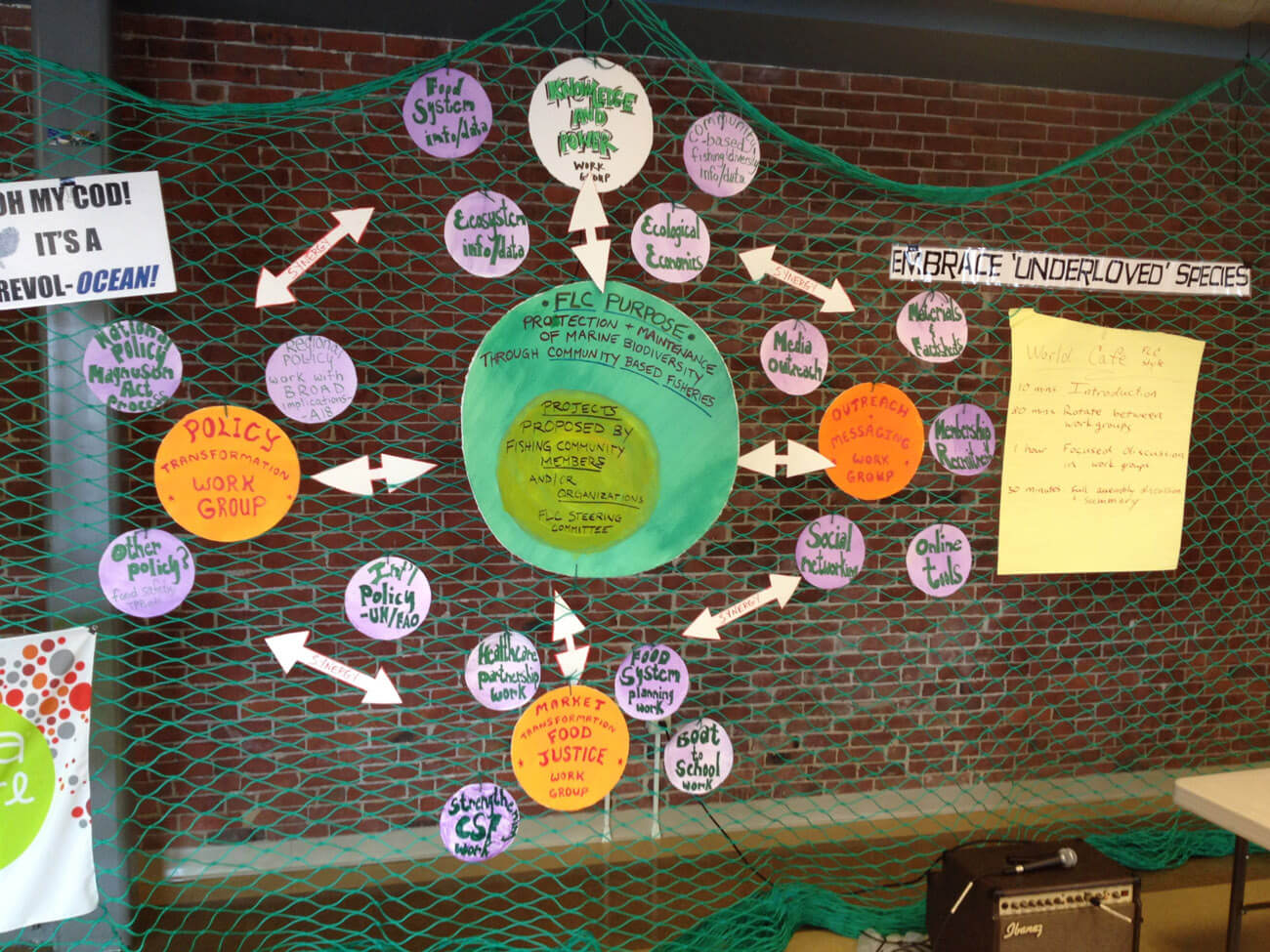 Fish Locally Collaborative
Made of over 60 organizations plus community-based fishermen, seafood processors, marine biologists, fisheries advocates, and others throughout North America, the Fish Locally Collaborative (FLC) is a decentralized diverse network of people working toward the shared goal of uplifting community-based fisheries. Any person, group, or community within the FLC can tap the Collaborative to connect with the right people, align around values, form a team, chart a course of action, and work together toward achieving common goals, fulfilling needs, and meeting opportunities.
The FLC responds to urgent, timely matters while also working the long game of movement-building. Over the years, it has seen many victories. It was instrumental in connecting the Real Food Challenge with community-based fishermen and seafood processors to create a seafood guide for universities around the nation. That guide has helped shift sizable seafood dollars toward community-based fisheries. The FLC has also amplified fishermen's stories to local and national media. Plus the FLC provided the incubation and organizing space for both the Local Catch Network as well as the Slow Fish Network to grow and thrive. Currently, the FLC is organizing reform to the federal Catch Share policy and developing a collective vision for values-based aquaculture.
photo credit Hannah Harrison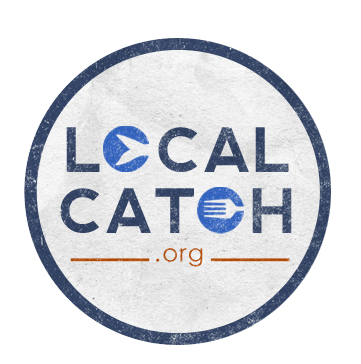 Local Catch Network
Local Catch Network (LCN) is a community of practice made up of fishermen, organizers, researchers, and seafood eaters and enthusiasts from across North America. Together, the members are committed to providing local, healthful, low-impact, and economically sustainable seafood through Community-Supported Fisheries and other values-based seafood businesses. The network is made up of more than 500 members, including 200+ seafood businesses from across North America. LCN members include fishermen who sell their catch locally and regionally through alternative models and members engaged in research, technical assistance, and community organizing. NAMA has been part of LCN's leadership since its inception and provides backbone support while also serving on the Executive Committee. LCN has become the go-to hub for people seeking locally sourced, values-based seafood in the US and beyond. Recognized as the leading expert in Community Supported Fisheries by the European Union, with support from URGENCI, LCN is working in collaboration with allies in Turkey, France, and the Netherlands to create a sister-network in Europe.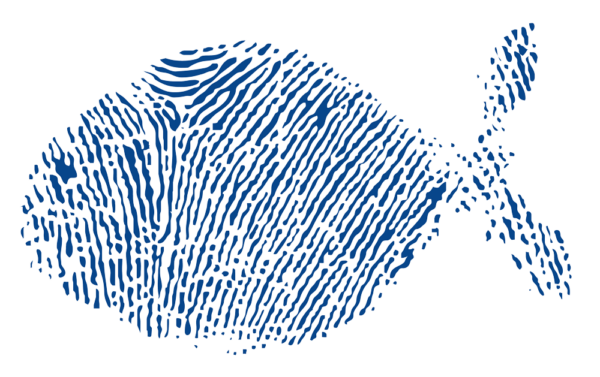 Slow Fish
Slow Fish is an international campaign and series of events that brings together community-based fishermen with chefs, youth, farmers, and seafood eaters. Through its gatherings, workshops and webinars, Slow Fish aims to turn the tide away from industrial fisheries and toward seafood that is good, clean, and fair for all. Its guiding principle is the Blue Commons, which states that marine resources should be shared and freely available within a community, as opposed to the Blue Economy notion that dictates the ocean and its resources should be owned by private companies.
NAMA has served among the leadership of Slow Fish since the beginning and helped launch Slow Fish USA in 2013. Since then, NAMA and Slow Fish have collaborated closely on many fronts, such as organizing, policy work, and coordinating and planning epic gatherings. Slow Fish workshops have been key to the success of NAMA's Boat-to-Institution work, which has helped redirect millions in seafood dollars to community-based fishermen and away from mega-corporations. Together, NAMA and Slow Fish, working closely with Real Food Challenge, introduced the University of New Hampshire to Slow Fish Principles to guide their seafood purchasing. Within one semester, UNH had purchased over 2,000 lbs. of locally-abundant, underused species for their dining hall. Since then, students at multiple universities have held Slow Fish events, including at the University of Rhode Island, Northeastern University, College of the Atlantic, and University of Vermont.
Our movement is even bigger than the FLC, LCN, and Slow Fish and includes other allies, networks and coalitions, like the National Family Farm Coalition, the New Economy Coalition, and more. For a full list of who makes up our movement, visit our allies and partners.